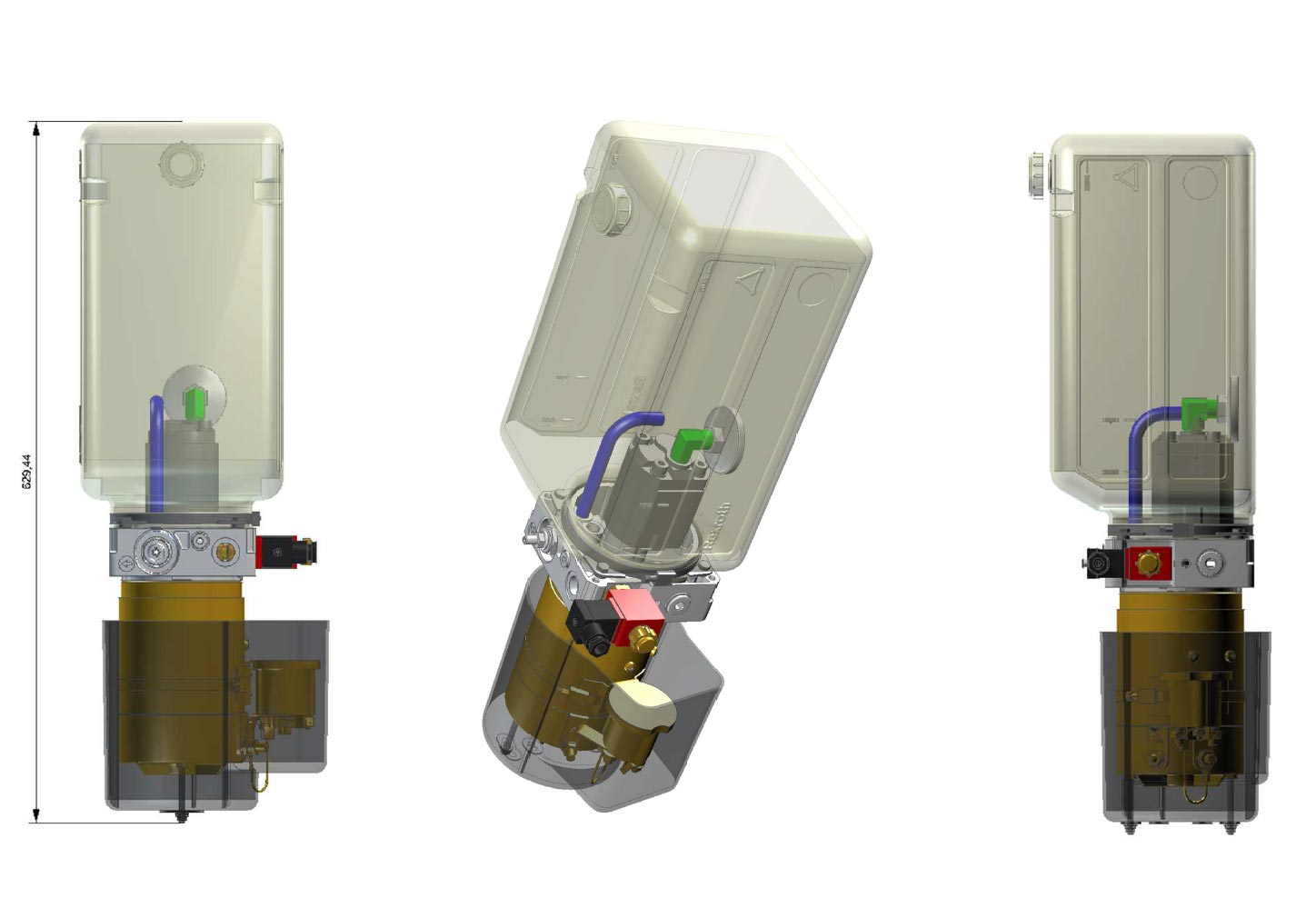 Hydraulic Power Pack : We carry out the manufacture and assembly of your hydraulic power units
Looking for a mini hydraulic power pack ? We have all the options that you need, from small and compact models to larger and more robust hydraulique power unit. With competitive prices and fast delivery times, you could find the perfect mini hydraulic power units to meet your needs. We distribute several types of small hydraulic power pack, ranging from KE type hydraulic power pack, power 4w to pump groups, including dock power unit and hopper power unit and a variety of accessories.
Each small hydraulic power unit can be equipped with modules and specific functions such as a Cetop 3 or Cetop 5. The solutions with modules integrating automatic functions such as 2x2 Electro cartridges are provided as standard. The concept of proportionality is also possible in flow rate reduction or proportional pressure in PWM (Pulse Width Modulation). As for tanks, 3 models are offered: steel, aluminum and plastic.
For quantities of small hydraulic power pack less than 200 pieces, OCGF has an assembly workshop that can provide mini hydraulic power unit within 48 hours. Our design office is able to provide a 3D Step type plan with the Choose software in less than 2 hours, in order to directly integrate the hydraulic power units into the customer's machine to ensure that the whole is homogeneous.
contact us
Custom hydraulic power unit
Compliance with your specifications
We will help you design and integrate a perfect hydraulic power unit that is tailored to meet your needs. Our assembly workshop can respond to your specifications in less than 24 hours, in particular with a 3D hydraulic power unit and function block configurator. By following your specifications and the quality criteria defined in the specifications, OCGF ensures that the final result will meet your expectations. This also allows us to maintain good communication. By clearly respecting your requirements, OCGF is committed to providing you with a quality service.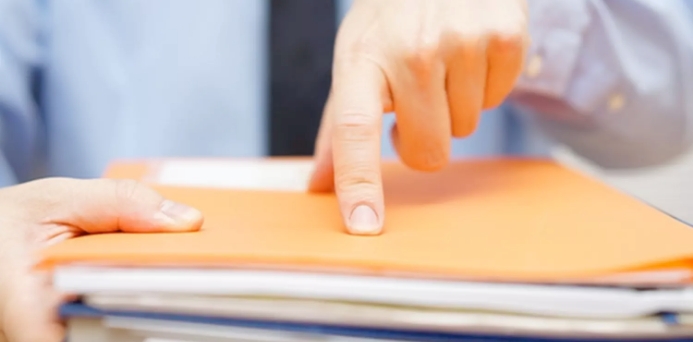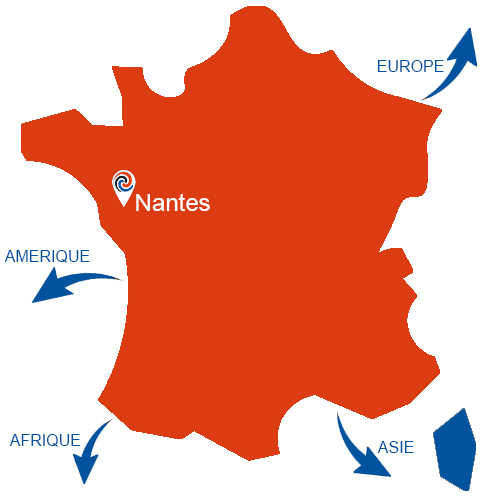 Hydraulic Power Pack manufacturer : OCGF
OCGF is a Hydraulic Power Units manufacturers. It is a company specializing in hydraulic components. OCGF (Oil Control Groupe France) is based near Nantes, in Western France. The company operates on a national and international level. OCGF was founded in 2004 in collaboration with the Oil Control, Edi System, Oil Sistem, LC Oleodinamica, Fimma and Tarp factories. All of these companies are now part of the BROC group (Bosch Rexroth Oil Control) since its takeover by BOSCH REXROTH. These factories are located in the region of Modena and Reggio Emilia in Italy. They employ around 1200 employees and specialize in producing mobile hydraulic components.
Our company consists of a team of twenty technicians and experts who are at your service to meet your hydraulic installation needs, answer your technical questions and manage the logistics aspect essential for good organization.
OCGF has a large stock of spare parts, allowing us to respond to your requests promptly (pumps, motors, filters, clutches, distributors, cylinders, custom-made hoses, fittings, seals, etc.). We work in various sectors such as agri-food, public works, etc.
See our Hydraulic power units
small Hydraulic Power Pack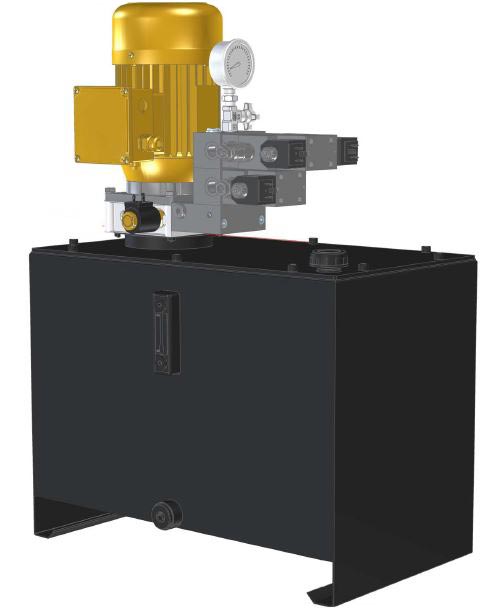 Motor power : 0.75kw
Hydraulic pump : 3.65cc
Flow rate : 5.29L/min
Tank volume : 60 litres
Modulaire de débit
Dual counterbalance
Hydraulic cartridge valve
Mini Hydraulic Power Pack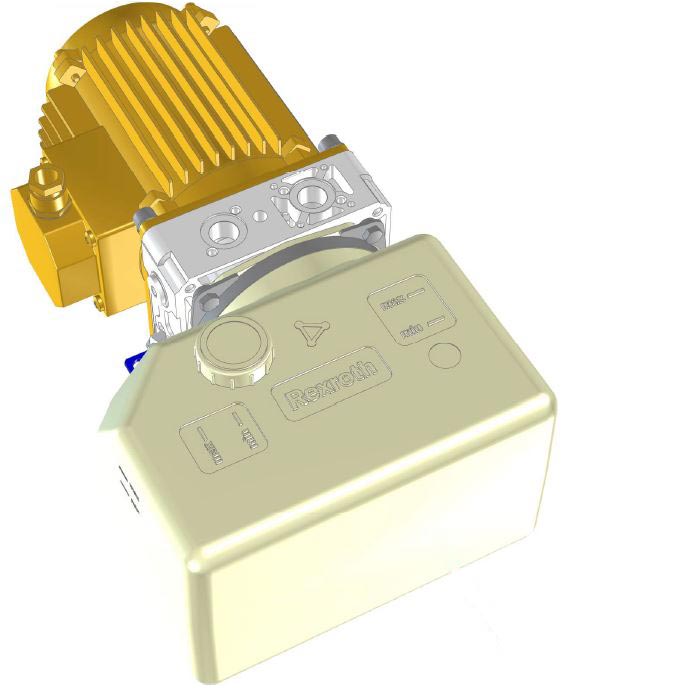 Motor power : 1.1kw
Hydraulic pump : 1.25cc
Flow rate : 3.5L/min
Tank volume : 3.7 litres
Valve cartridge
Application: Hydraulic unit for lifting table
Hydraulic Power Units
Many people ask what is a hydraulic power unit ? to give a simple and clear answer we can say that it's a part of a hydraulic system that moves hydraulic fluid and produces energy. This part is important in the field of hydraulics and a particular type of power transmission that controls the energy of moving fluids under pressure, converting it into mechanical energy. There is a wide range of applications for hydraulic systems, making them important in various commercial, industrial and consumer environments. Hydraulic pumps are a subcategory of hydraulic power pack, they are different from pneumatic pumps that use compressed gas. They are typically found in a hydraulic power pack which is a self-contained system that includes a motor, fluid reservoir and pump, which operate to create rotary or linear motion, or force by transferring energy from the fluid and in multiple stages. Pressurization networks, often including temperature control.
So a pumps power pack is a rang of hydraulic components that provides power for equipment such as manual valves, dump trailers, lifting table, lifting bridge and hydraulic cylinders. These power packs could be in a variety of configurations, like single-acting or double-acting, and can be powered by electric or air motors.
As w esse, one type of mini hydraulic power unit that is very popular is the "electric hydraulic unit", which uses electric motors to power the pump. These hydraulic power packs could be in single or three-phase options. There are a large range of voltage and pressure capabilities, such as 110v and 10k psi.
For example the « 12v dc hydraulic power pack," which uses a 12-volt DC power source to run the pump could be used for dump truck. These units are commonly used in mobile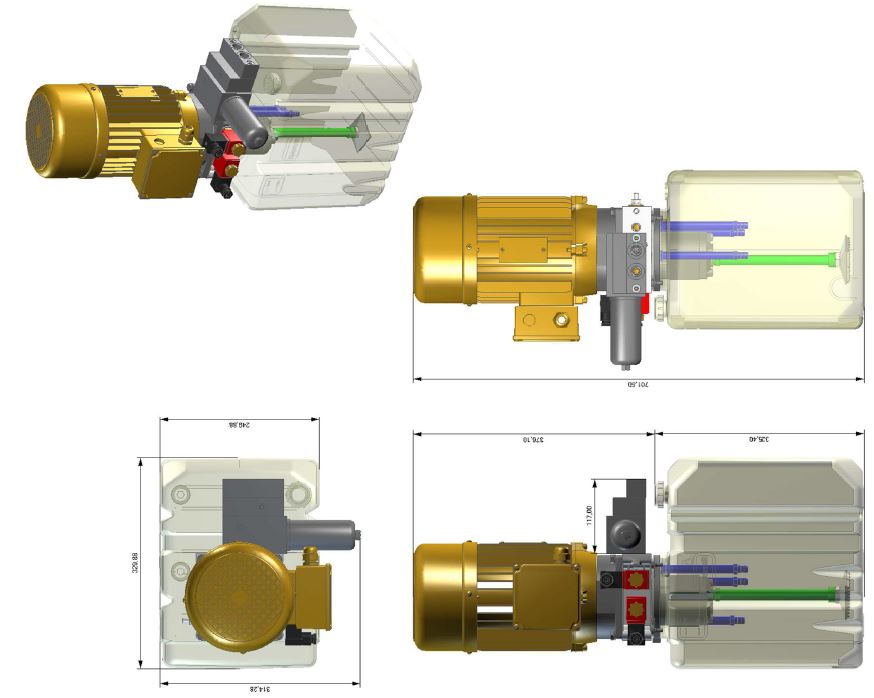 Hydraulic Power Pack: How Does it work ?
A hydraulic power pack, also known as a hydraulic power unit, is a self-contained system that uses an enclosed fluid to transfer energy then create rotary/linear force. It typically consists of a motor, a fluid reservoir and a pump that pressurizes the fluid, which is sent to various actuators such as motors or cylinders. The pressurization process is accomplished by multistage pressurization networks and controlled by temperature control devices to ensure optimal and safe operation. The operating principle of the hydraulic power unit is based on the fact that fluids are incompressible, so it can transfer force and speed very efficiently. Pascal's scientific principle states that pressure applied to a fluid is transmitted equally in all directions and that the force transferred through a fluid can multiply as it moves. Hydraulic systems use both oil and water as a means of transmission, but oil is more commonly used because of its incompressible nature. These characteristics of hydraulics allow human operators to generate and exert immense mechanical force with little physical effort.
Mini Hydraulic Power Unit : Various Types
There are various types of Mini Hydraulic Power Units, each with its own structure and purpose. Common types include :
Mobile hydraulic power packs : Self-contained systems mounted on wheels or sleds designed to be moved to another location. They are used in construction machinery and mobile machinery.
Stationary hydraulic power units : These are power units that are designed to be installed in a permanent location, such as a factory or workshop.
Custom hydraulic power packs : These small hydraulic power units are built to specific customer specifications and are used in a variety of applications where standard units may not be suitable.
AC hydraulic power packs : These mini hydraulic power units have an electric motor that is supplied by alternating current (AC) and are typically used in environments with a stable power supply.
DC hydraulic power units: These mini hydraulic power pack have an electric motor that is supplied by a direct current (DC) and are typically used in environments where the power supply may be unstable.
Engine driven hydraulic power packs : They use an internal combustion engine as the power source.
Battery-operated hydraulic power packs : These are self-contained units that use a battery as the power source and are intended for portable or remote applications.
Variable displacement hydraulic power units : They are designed to control the speed of the motor, they have a variable displacement pump and a flow control valve
Fixed displacement hydraulic power packs : They have a fixed displacement pump, which means that the displacement of the pump will not change
This list is not exhaustive and there might be other types of hydraulic power pack that exist, depending on the application or specific requirements.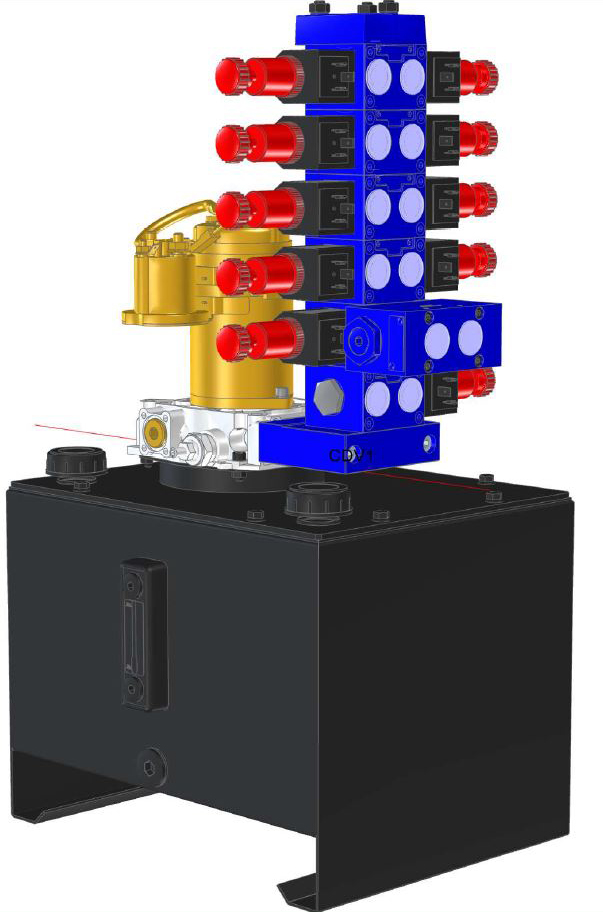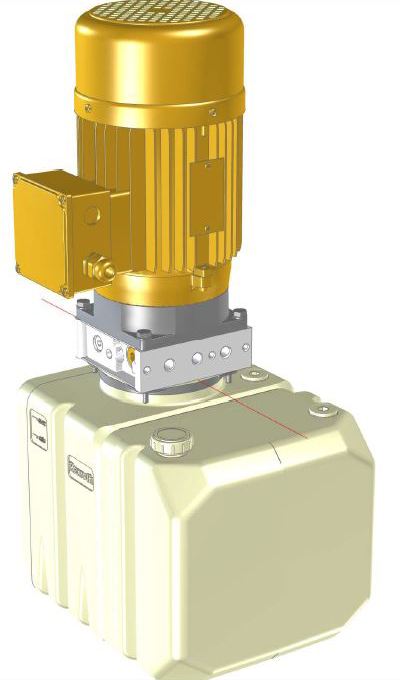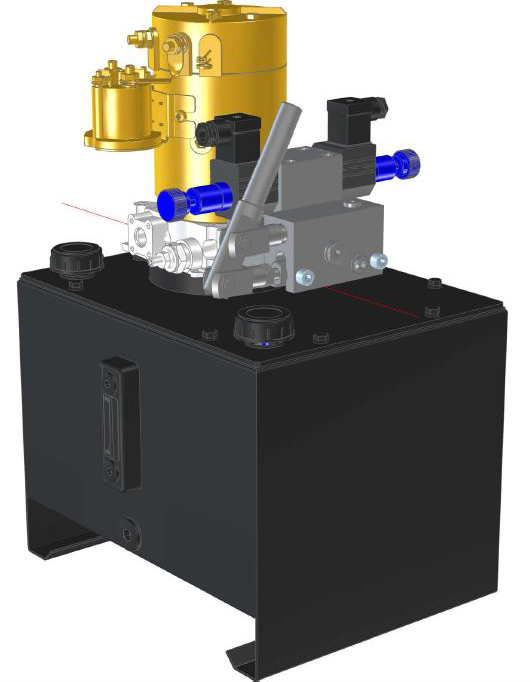 Hydraulic Power Units: Applications
Hydraulic Power Units have a wide range of applications in several industries. Some examples include:
Construction : They are used in construction equipment such as excavators, bulldozers, and cranes, as well as in road construction equipment such as asphalt pavers and compactors
Manufacturing : They are used in the production of heavy machinery, such as presses and stamping equipment
Material handling : micro hydraulic power packs are used in equipment such as forklifts and pallet trucks, as well as conveyor systems and material handling robots
Navy : They are used in ship propulsion systems, control systems, and marine cranes
Aerospace : Hydraulic power packs are used in aircraft flight control systems and landing gear
Agriculture : Hydraulic power units are used in agricultural machinery such as tractors and harvesters
Automotive : They are used in automotive engineering, for example in the production of transmissions, power steering and braking systems
Industrial automation : It is used in various industrial processes such as packaging machinery, material handling and machine tools
Medical : They are used in medical equipment such as dialysis machines, patient lifters
These are just a few examples, Small Hydraulic Power Packs are also used in many other applications. They are found both in large, complex systems and in smaller, more specialized devices.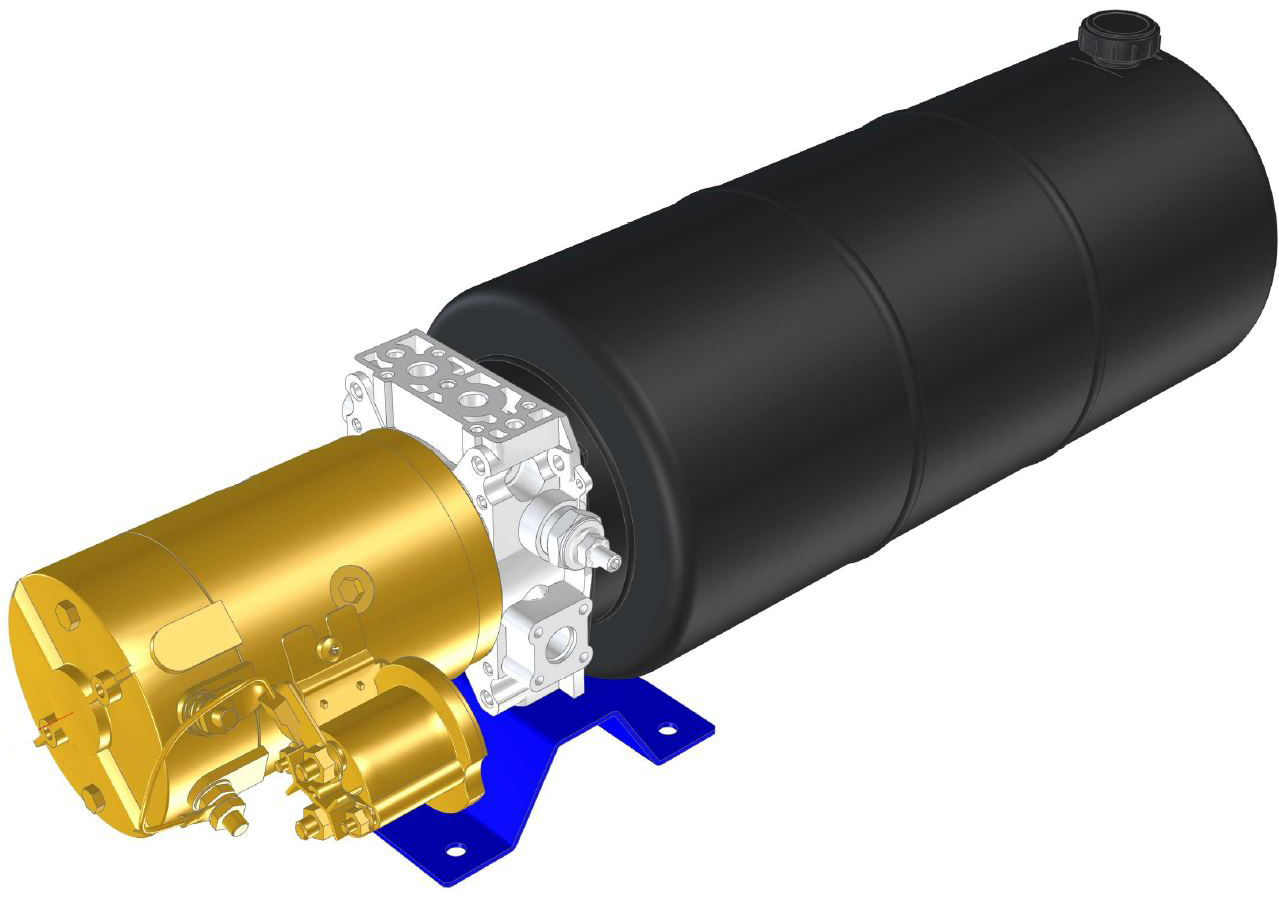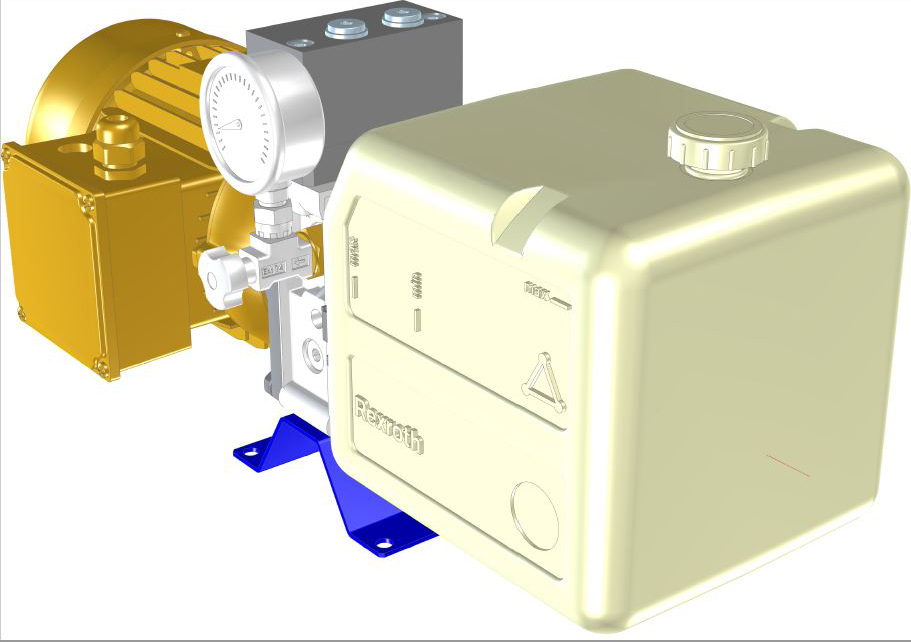 Hydraulic Power Pack: Components
A Mini Hydraulic Power Pack can be composed of several elements. We are going to list here some components of this one :
DC motor
Relief Valve
Flow control valve
Central Manifold
Return oil pipe
Suction pipe
Hydraulic oil tank
Air breather
Check Valve
DC motor cover
Mounting Bracket
Remote control pendant
Shaft joint
suction filter
Hydraulic Gear Pump
Solenoid valve
Directional seat valves : used to control the flow of hydraulic fluids
Piston pumps : used to generate force and motion
Pressure control valves and hydraulic drives : used to control the flow of hydraulic fluids
Solenoid operated pumps and pump units : used to generate force and motion
Compact power flow dividers : used to control the flow of hydraulic fluids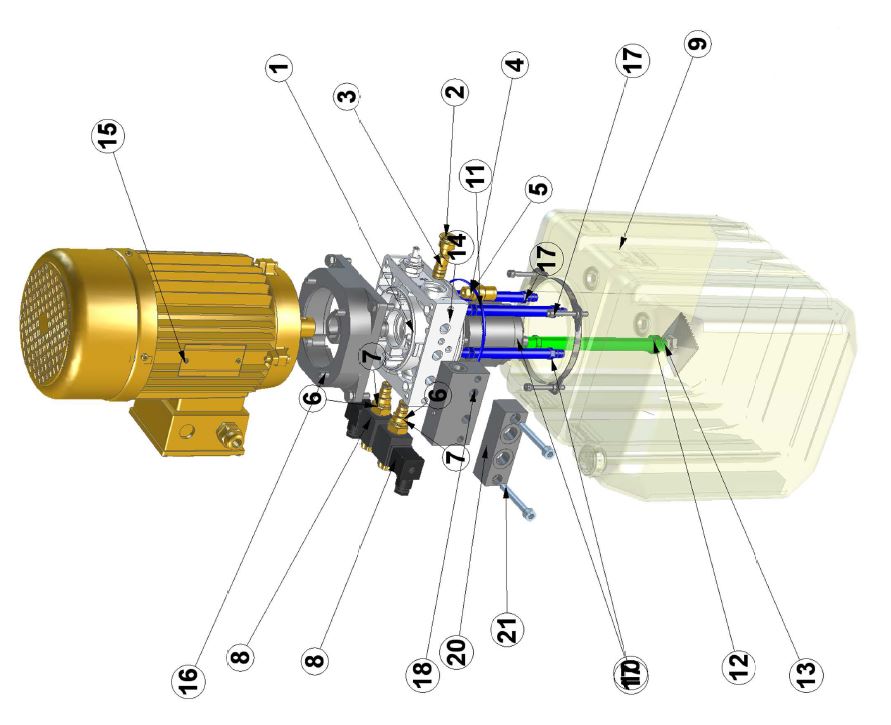 Small hydraulic power unit : Things to keep in mind when selecting
When purchasing a Mini Hydraulic Power Pack, it is important to consider the intended use and material composition. It is also important to compare the pump's operating specifications to ensure that they meet the needs of the intended application and your specific needs. We recommend that you use a variety of drivetrains to develop and implement a comprehensive hydraulic strategy rather than relying on one. In addition, system inefficiencies should be considered to ensure optimal performance and suitability for specific tasks. Before making your final purchase, be sure to research and explore your options to ensure the pump you choose will meet your specific needs and provide the best performance, durability and efficiency for your budget.
A compact hydraulic power pack is a smaller and less bulky option. It's offers powerful hydraulic capabilities. These units are often equipped with a dual circuit and cartridge valve for greater versatility.
Hydraulic Power Units Manufacturer : OCGF
OCGF is a leading hydraulic power unit manufacturer specializing in custom-made and assembled mini hydraulic power units to meet the needs of your industrial applications. Our fully dedicated engineering team works closely with you to minimize downtime, maximize performance and increase longevity of your hydraulic power units. We offer a comprehensive range of products, including turnkey solutions, to ensure that our customers receive the best available offering while meeting the most demanding requirements.
Contact us today to discuss your project specifications !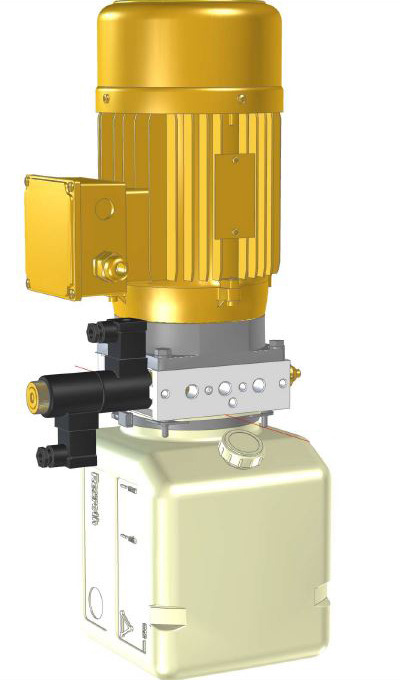 Hydraulic power pack for sale
Are you searching for a top-quality mini hydraulic power pack ? Don't look any further ! We provide a range of options that can meet the unique needs of flow and power for your equipment and machinery. Our range includes a variety of pumps, including piston, gear and vane pumps, each with their own distinct advantages and features. We sell also Mini Hydraulic Power Units like Hydraulic Power Units 12v and hydraulic power packs 24v. Our Hydraulic Power Packs are available to suit any application, from small and large-scale equipment. In addition to offering top-of-the-line items, we focus on the satisfaction of our customers by providing low prices and guaranteeing availability of spare parts. Our micro hydraulic power pack is made by us with quality components from our supplier Bosch Rexroth and in compliance with the relevant safety and performance standards.
Do not waste your time trying to find the right small hydraulic power pack. Contact us now to get information and be sure to invest in one of our small hydraulic power units can be the best option for your company.
Rexroth Hydraulic Power Pack
We offer a wide range of Rexroth hydraulic power packs for industrial applications. These custom hydraulic power units are specifically designed to provide excellent and reliable performance with minimal power consumption and are available in flexible modular configurations.
Our experienced engineers will help you determine the best system solution that perfectly fits your needs. Rexroth hydraulic power units are leaders in quality and performance. Thanks to innovative technologies. They offer superior control and efficiency when it comes to supplying industrial plants. It also has a wide range of configuration options to meet specific application needs. Plus, it's extremely safe and reliable, making it a great choice for anyone looking for an industrial-grade power supply.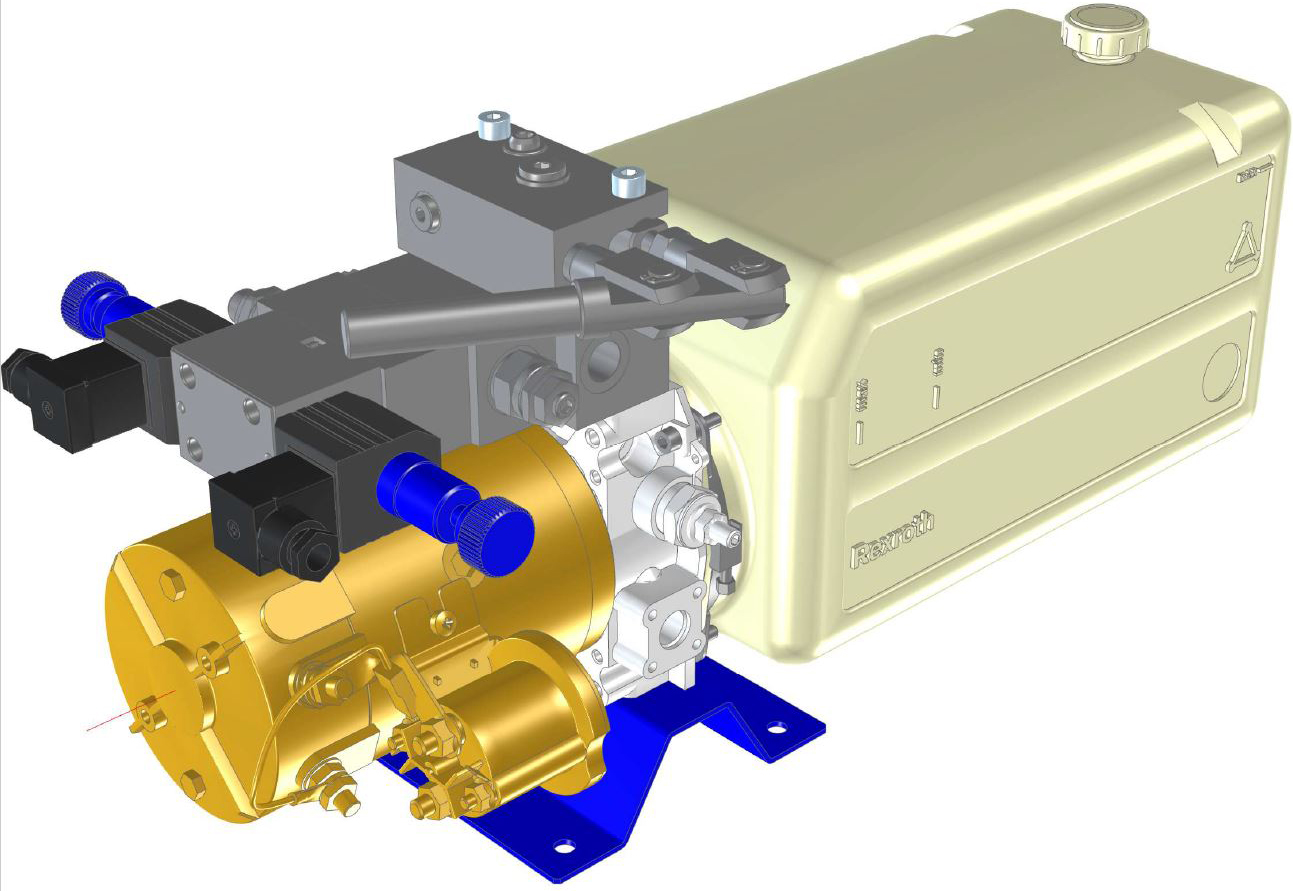 Oil Sistem Hydraulic Power Pack
The Oil Sistem hydraulic power pack is a crucial component in many industrial applications. This system is specifically designed to generate hydraulic power, which is essential for driving various types of machinery and equipment. The Oil Sistem hydraulic power pack consists of a power unit, oil reservoir, valves, and hydraulic hoses. it's a versatile system that can be used in a wide range of industrial applications : manufacturing, construction, and transportation.
OCGF is the only manufacturer and distributor able to provide you with quality Oil Sistem parts in France. We have a large stock of Oil Sistem parts that can be delivered within a few hours. We can deliver anywhere in Europe and the world. For any information request not present on our site thank you to send us an email in the contact form
Hydraulic Power Pack Price
Our team could provide you with fair and competitive pricing for your custom hydraulic power units. We understand that each application is unique, so our pricing is tailored to each individual job by evaluating the components and labor required for the project.
Hydraulic pump power are an important element of an electronic control system, as there are used to create power and motion. there used in many applications, from hydraulic tools and hand pumps to hydraulic drives and power tools. Electronic controls are used to control the flow of hydraulic fluid, while acting manual and hydraulic power is used to power the system. Axial piston and single-acting hydraulic pumps are widely used in hydraulic systems, while directional spool valves and single-phase motors are used to control the flow of hydraulic fluids. Standard hydraulic power units are used to provide power to a variety of hydraulic tools and equipment, while hydraulic pump power packs units are used to generate power for larger applications.
If you're looking to invest in a quality hydraulic power pack, look no further than our selection of top-of-the-line products. consult us now and enjoy the benefits of a powerful and reliable hydraulic power unit.
Contact us today to get a quote on your mini hydraulic power pack !